What is Turn Down Service?
Turn-down service is when the hotel staff come into your room in the evening to turn down the bedcovers. The conventional practice is to turn down a corner of the blankets to make the bed look inviting and that much more restful. They also either fold the bedcover nicely at the foot of the bed, or put it (and the day cushions) away in a discreet shelf in the wardrobe.

Some hotels have taken to folding the bedsheets in pretty ways (see picture below) , and some even scatter rose petals. Chocolates on your pillow are also the norm.
The bedsheets in this 3-star resort have been folded into a pretty pattern as part of turn-down service. Photo: Meeru Island Resort, Maldives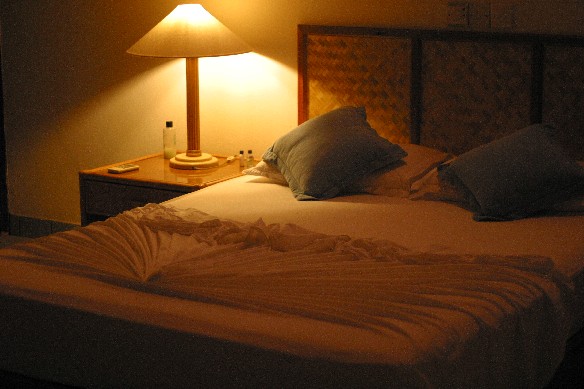 Turn-down service is not just about the bed. At the Ritz-Carlton, staff doing turn-down service also tops up the ice box, draws the curtains, puts out your bedroom slippers, turns on the radio (usually to a classical music station) at an audible but soft volume, tidies up the room a little, tops up your toiletries, folds the end of the toilet paper roll into a little triangle, and sometimes changes your bathroom towels.

At the Grand Californian Hotel (Disneyland, Anaheim), the staff noticed that I'd won a little soft toy monkey which I'd left on the table. As part of turn-down service, they propped it up to sit on the pillow.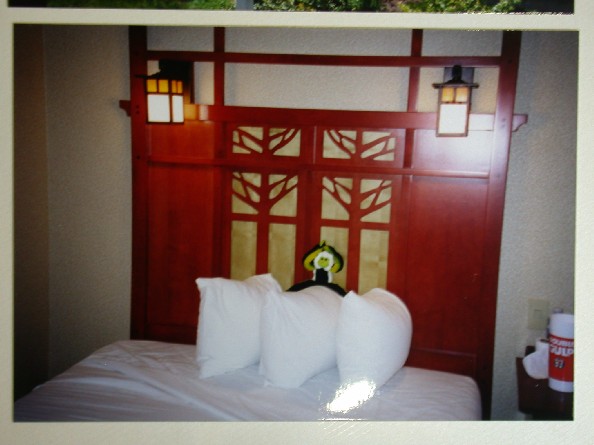 Also in Disneyland, every night greeted guests with a message from a different Disney character.

---