Back to home
---
Must-Do
If you use a backplate, always always check to see if your bolts and nuts are fully tightened before every dive.
With all the transferring that goes on before and after a dive, it's easy for nuts and bolts to loosen.
Once I was diving in the Maldives and one nut came right off. I didn't know, but it felt like my backplate and bladder suddenly developed a mind of their own because they were no longer securely against my back. It was very unsettling.

Labelling Your Equipment
On its own, you can't miss your equipment, I mean it's taking up valuable space which could have been used for a whole new wardrobe of clothes.

But when you're diving, everybody's equipment looks the same (see picture below). The stack gets bigger as more people surface after a dive - and then you'll get caught in a cacophony of "Where's my [insert name of dive equipment here]?"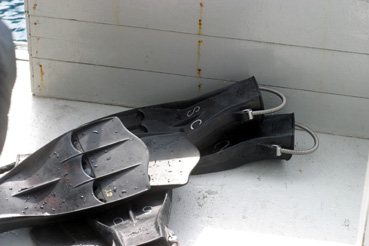 So, it's good to label your stuff. For the straps from my back plate and the straps on my dive bag, I cross-stitched my name on. I used pink (what else?) thread for myself, and yellow for my husband.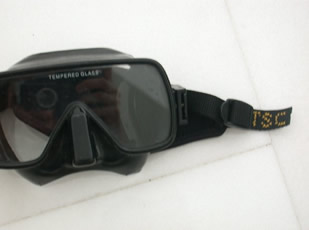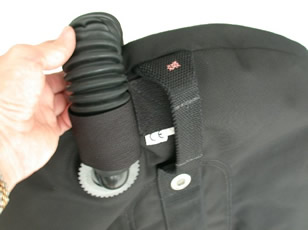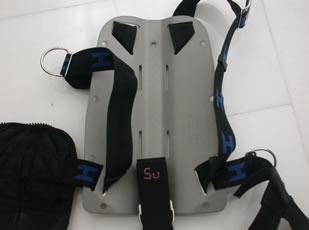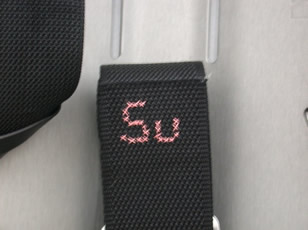 I also took the libery of attaching embroidered flowers onto my Halcyon pouch. The Halcyon people will probably be aghast, but I think it's pretty. Embroidered flowers available from the Ah Hua shop at Beauty World.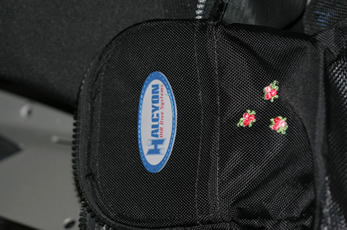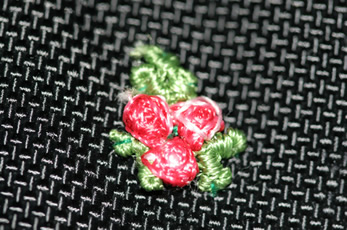 For booties, SMB, etc, with non-embroidable surfaces, I used one of those marker pens with silver ink. They cost a few dollars and you can get them from Popular Bookstore.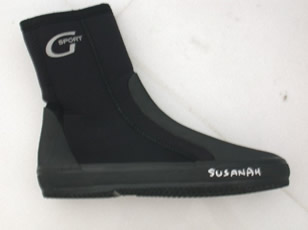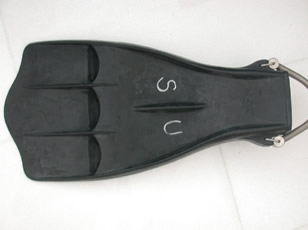 For surfaces which don't have room to write names or initials, I used the same marker pen to make a simple mark. eg. to colour part of the bungee cords on the regulator.

This is a fun exercise because you get to personalise your boring all-black equipment in your own style.
---