Hulhule Airport Hotel
Hulhule Airport Hotel is literally 2 minutes' drive from the Male International Airport. It's about US$298 a night when we went in high season. It's a little pricier than the Male hotels, but we decided to go for it because at 35 years old, we just didn't feel like hopping on and off dhonis with our heavy diving and photography equipment to go to a Male hotel. We also booked a day room on our last day because our flight was close to midnight and we've already tried sitting at the airport the whole day on plastic chairs. At this age, it's time to be nicer to your body. Cannot be so gungho and rough it unless there is really no choice.
Was it worth the extra price? Absolutely. The first night there ensured a good night's sleep before boarding the liveaboard. The last day there allowed me to get some last-minute tanning on my balcony, and gave us a very restful day with working air-conditioning, plush bathrobes, a gorgeously comfortable bed, room service, and cable TV.

There's a frequent shuttle between the airport and the hotel, and all you have to do when you arrive at the airport, and look for the Hulhule Hotel minivan opposite Movenpick. When you reach the hotel, you will be required to fill out the standard hotel registration form at the lobby, after which you will be shown to your room for the night.

Porters will carry your bags to your room. Have your tips ready. (US dollars are fine.)

Chivalry meter: Standard
---
Rooms are very nice.
---
Bathtub with shower, shower curtain and rubber duckie
Crabtree & Evelyn toiletries (shower gel, shampoo, conditioner, body lotion and bar soap)
1 toothbrush and toothpaste
Sewing kit
Shower cap
White floor mat
2 very big and fluffy bath towels
2 hand towels

Sink with wall mirror plus magnifying mirror on swivel

Two drinking glasses

Wastepaper basket

Hairdryer

Hot running water

Two-ply toilet paper
---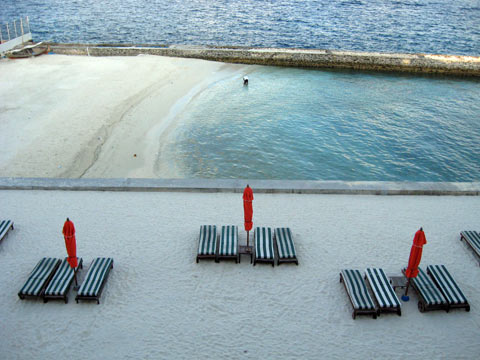 Deck chairs on the sand
there's a pool, deckchairs, beach volleyball area, and a small sandy beach with a breakwater



the hotel has a few restaurants - we went to the 24-hour coffeehouse which had excellent service, great food and a selection of teas



check in is 2pm, so if on the day of your departure your dhoni or seaplane or liveaboard brings you to Male in the morning, you can grab a quick bite at the airport before going to the hotel. Or you can go to the hotel, leave the baggage in their baggage room and have lunch at the hotel. Or walk to the airport and eat there.
---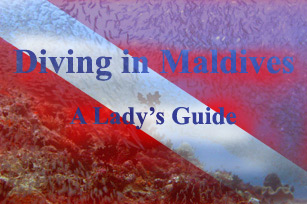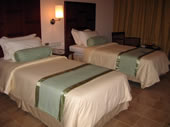 2 fluffy pillows and a mini-bolster per person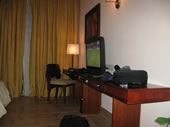 Flat-screen TV with cable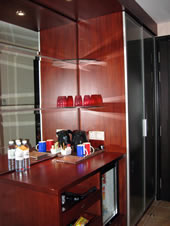 Coffee/tea making facilities and wardrobe with safe, bathrobe and slippers
Bathrooms - roomy, good towels, and Crabtree & Evelyn toiletries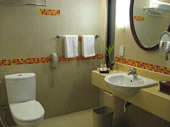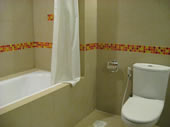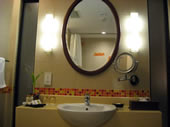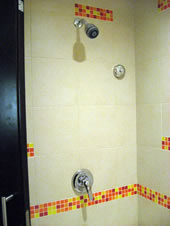 View from the room