Dive Safaris in Bali
Bali is a very well-established tourist destination in Indonesia. There is a large variety of dive sites including wall dives, muck dives, wreck dives and drift dives. If you haven't dived in Bali before, I strongly recommend doing a dive safari. I also strongly recommend doing this through Bali Scuba, a very professional dive operator based in Sanur. What they will do is put together an itinerary based on your budget, length of stay, level of experience and accommodation preference. Other than your air-ticket to Bali, Bali Scuba will arrange everything for you, including booking your accommodation, all transfers and dive equipment. All this is done before your trip and you simply liaise with Bali Scuba through email. Then from the time you touch down at the airport, someone will be there to meet you, bring you to your hotel, and brief you on the next day's itinerary. A dive guide from Bali Scuba will also accompany you for all your dive-days.
For an idea of a dive safari, here's what we did with Bali Scuba for a 6D6N programme:
Arrive 2130 hours SQ 148 from Singapore, overnight at Sanur
Day One: transfer to Menjangan (2.5 hours), 3 dives at Menjangan, overnight at Pemuteran
Day Two: transfer to Tulamben (2 hours), 3 dives at Tulamben, 1 night dive, overnight at Tulamben
Day Three: 3 dives at Seraya, 1 night dive at Tulamben, overnight at Tulamben
Day Four: 3 dives at Tulamben, transfer to Sanur, overnight at Sanur
Day Five: 3 dives at Nusa Penida, overnight at Sanur
Day Six: free easy, check out, return to Singapore 2005 hours SQ147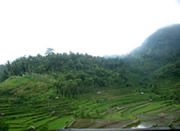 Bali Scenery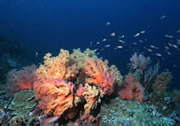 Nusa Penida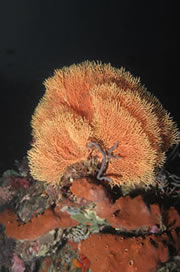 Menjangan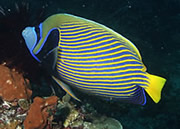 Nusa Penida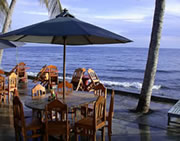 Tulamben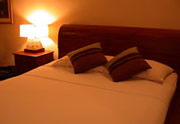 Sindhu Mertha Hotel, Sanur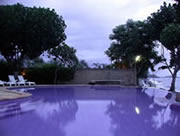 Aneka Bagus Resort, Menjangan
---
The high season month for diving in Bali is July - September because that's when the mola-mola (sunfish) appear. However, we went in Feb-Mar, and the sites were very diveable. Visibility was not the best in some of the sites (less than 10m), but excellent in others. There wasn't much sunshine, the sky was often overcast and there were the occasional overnight downpours, but the water is calm and nowhere near as volatile as, say, the Maldives in low season. Water temperature is actually warmer in low season (average 27-28 degrees Celcius, whereas in high season you will have to cope with 22 degrees Celcius.)
Would I go again in low season? Yes, but only if I'm not going to do u/w photography.
---
There are literally hundreds of places to stay in Bali. But you'll want to stay at places which are near the better dive sites, so if your first question is like mine "can I stay at Nusa Dua (the famous part of Bali where all the 5-star resorts are)?" the answer is yes you can, but it really isn't the best place to stay because you'll waste a lot of time travelling to the dives sites every day. For example, the drive from Sanur to Menjangan or Tulamben will take 2-3 hours. Bali is quite large, and the highways aren't like those in UK or USA (the widest road we saw was a two-lane road).
Not to worry, there are loads of excellent hotels near the dive sites, from luxury and boutique to budget options to suit all tastes. Obviously, some hotels don't have dive centres where you can clean or store your dive equipment. If you're with Bali Scuba, they will take care of your equipment for you.
For our 6D6N dive safari, we stayed at Aneka Bagus (for Menjangan), Paradise Palm Beach Bungalows (for Tulamben and Seraya) and Sindhumertha Guest House (for Nusa Penida). We also spent a day at Scuba Seraya which looked pretty decent. I must confess that when making the arrangements with Bali Scuba prior to our trip, I stated clearly that I'd rather not have basic accommodation with mandi-style bathrooms and squat toilets. I think that kind of conjured up a picture of the fussy type of customer that I was, so the rooms they assigned for us were spacious, air-conditioned and best of all, had decent bathrooms with hot running water. Oh, and nice big towels. More details and pictures on each place are in the individual destination pages.
---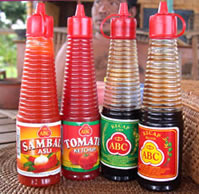 Dive Safari Food
Breakfast
A dive safari with Bali Scuba will include daily breakfast, provided by the hotel. Breakfast is usually continental (tea/coffee, toast, juice). Sometimes it will include eggs and fruit. If you need more sustenance in the morning, just go ahead and ask for whatever extra you need and you can pay the balance later. I like asking for telur rapus (soft-boiled egg served in a bowl, and you eat it like soup after adding soya sauce and pepper). Formally, it's also called Telur Setengah Matang (the last two words mean 'half-cooked').
Lunch
If your dives are in remote areas some distance away from your resort, Bali Scuba will arrange for a packed lunch for you, and you usually get a choice between nasi goreng, or mee goreng. Nasi goreng or mee goreng refers to fried rice or fried noodles respectively, often with vegetables, eggs, keropok (prawn crackers) and minced chicken. Portions are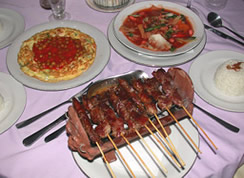 generous and the thought of a big helping of nasi goreng waiting for me onboard the boat is always something to look forward to, especially after two morning dives.
Dinner
Dinner is usually free & easy, ie. you get your own dinner. Two out of the three hotels we stayed in had their in-house restaurants which offered good meals. The third hotel which didn't (Sindhumertha at Sanur), was so central that it was only a 10-minute walk away from a range of decent eateries, and a 20-minute taxi ride to Kuta (about 50,000 Rp). All at very affordable prices.
---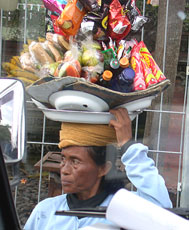 Price
Our dive safari holiday with Bali Scuba in February 2006 cost US$660 per person including 6 nights accommodation, 5 days of diving (17 dives or 3 dives a day + 2 night dives), hired torch for 2 night dives, daily breakfast (and lunch for all dive days), and airport transfers. This price excluded tips, airfare and dinner.
Currency, Language and Culture
Currency is the Indonesian Rupiah. The official language is Bahasa Indonesia. Dress code - dress decently.
---