Getting There
If you don't mind spending a wee bit more, take my advice and take the liveaboard from Singapore . The White Manta departs from accessible Keppel Marina, you go to bed at a human hour on a proper bed that remains yours throughout the weekend, and you wake up in time for your first dive. No struggling with the luggage, no waiting on the Mersing jetty and breathing in the whiff of urine from the toilets, no wondering if the low tide will mean a Sangkut Scenario, and best of all, no public toilets and no uncomfortable and sleepless night before your first dive.
But if you don't have a choice and have to go by road, then read on.
The trip involves a drive to Mersing(about 4 hours), one night's stay at Mersing (we usually stay at Riverview, a little hotel in Mersing), and then a boat ride the next morning (1 hour or thereabouts) to Tioman. You will reach Tioman around mid-morning.
If you're going with your dive centre, you will meet at a pick up point (usually the dive centre) in Singapore, at around 7-ish in the evening. From there, you hop onto the mini bus or coach. The mini bus is smaller and less luxurious than a coach, but the group is more intimate and hence the conversation is usually more fun.
If you ask the right dive centre REALLY nicely, they MIGHT be able to arrange for the bus to pick you up from your office (Andrew, this is for you :-p).
The mini-van or coach will take you to the causeway (Woodlands or 2nd Link - leave the decision to the driver and/or dive centre). At the Singapore immigration, usually you can leave your bags in the van and just queue up with your passport.
About halfway to Mersing, you will make a pit-stop at a petrol station where you can stock up on snacks, go to the bathroom, and for some people, have a smoking break. (Although if you ask me, smoking at a petrol station should really be banned totally.)
Then you will drive on to Mersing.
Fun Tips
Find out real-time traffic conditions at the causeway here (for Tuas) and here (for Woodlands). Alternatively, call the hotline at 6863 0117, or use Singtel SMS *112 service.
What to Buy at the Pit-Stop
If you haven't had dinner, have a hotdog, hot drink, and buy a few packets of potato chips or biscuits.

Buy LOADS of mineral water. You will need this in Tioman.

If you're the type who MUST have breakfast before travelling the next morning, buy some buns or snacks.

How to Make the Road Trip More Comfortable
Before you leave, have a light dinner.
Then, go to a nice toilet. It will be a while before you find a public toilet you feel comfortable in.


Pack light.

Bring tissue paper - and make sure it's easily accessible, ie. don't pack it into your main luggage because you'll need it enroute to Tioman. It's also a good idea to pack your lens case (with solution already inside), anti-bacterial hand gel, lip balm, toothbrush and toothpaste into one handy pouch.
Bring small change in Malaysian Ringgit. $50 MYR should cover you for the weekend.
---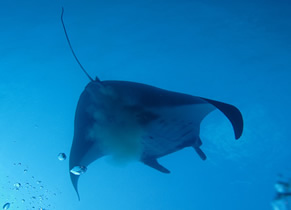 If you're like me and are icky about public toilets, use the ones at Immigration and skip the one at the petrol station.
Toilets at Immigration - Good
For Fun: At the Malaysian side of immigration (Woodlands), there's a little ladies toilet (two cubicles only) on the second floor. No signs. But clean and empty. Access is by an obscure staircase.
Toilet at Pit Stop - Not Caltex 5-star standards, but adequate for emergencies. Standard public toilet smell. You will need your own toilet paper.
---
You will reach the Mersing hotel at around midnight (depending on the Causeway jam and dilly-dallying of the operators). You will then have to wake up at about 6am the next morning to catch the ferry to Tioman. The one-night stay at Riverview Hotel, the place we normally stay when we go with Living Seas, does NOT include breakfast. So do stock up at the pit-stop.
Rooms at Riverview Hotel are clean and neat. Mattresses are thin and beds are squeaky but you'll be so tired you won't notice. Each bed comes with a thin blanket. The air-conditioning works quite well, so you should get a good night's sleep (although that might be because of a long day at work and the road trip than the air-conditioning)...
It's a good idea to have a quick shower before going to bed. Bathrooms consist of stand-up shower, toilet and sink. Hot water and 2-ply toilet paper available! No towels though.
Chivalry Meter: Zero (You will have to carry your own bags to your room after check-in.)
---
While waiting for the ferry at the Mersing jetty, you might get bitten by mosquitos. So bring repellent!

The ferry is not air-conditioned and the seats were made for little children ie. very little leg room. You will find that leaving the window open is fine until the ferry reaches the open sea and surges forward at full speed, and that's when the water comes sprinkling in, no matter where you sit. I find it quite fun actually but if you don't like getting sprayed when you're not dressed for it, you'll have to close the windows and bear with the stuffiness.
If you're sensitive to the sun, sit on the left side of the ferry. The sun will come in on the right.
If this is your first time, do not feel apprehensive when you first see the brown muddy water while waiting for the ferry at Mersing. These are not the diving conditions you will get in Tioman.
No toilets on board the ferry.
If you're staying at the Salang Beach Resort, it will be the very last stop. You will arrive around mid-morning, when you can order breakfast. The fried mee hoon is yummy. I think they call it Singapore Noodles.
Chivalry Meter (ferry): Zero
Chivalry Meter (arrival at resort): Zero
What to Wear
Put on your bikini, a tee and a pair of quick-dry shorts before you check out of the room.
This is because between the time you arrive at Tioman and your first dive, there isn't much time to lounge around your room. Sometimes you will go straight from the ferry onto the dive boat. Which means you may be a bit spatially challenged to change out of your clothes into your bikini.